Most of us are fascinated with animals whether they are wild or tame.  However, if you happen to live in a big city, you cannot find them roaming around the streets.  And you certainly can't go off to the jungle to find lions and tigers.  Hence, to satisfy your curiosity for wild creatures, zoos are created so that we are given a chance to meet your favorite animals.
So what is the biggest zoo in the U.S.A?  A zoo is an institution or park where wide collection of species can be seen by the public.  Most of the animals are kept in large or small cages that are made from glass or metal bars.  Furthermore, these animals come from different parts of the world, and some of them are endangered species.  Zoos are created to educate the people, especially young children on how the animals live their lives.  Another reason for the existence of zoo is to provide entertainment since some of the zoos have animal exhibits.  Most importantly, they offer shelter to animals to save them from extinction.
Nonetheless, different zoos are scattered all over the world, and the United States is no exception.  Almost all the states in America have a zoo, and even though most of them are huge, but, if someone asked you, what is the biggest zoo in the U.S.A?  The biggest zoo in America is the San Diego zoo in San Diego, California. It is heralded as one of the most modern zoological parks in America that showcased highly innovated modern zoo keeping.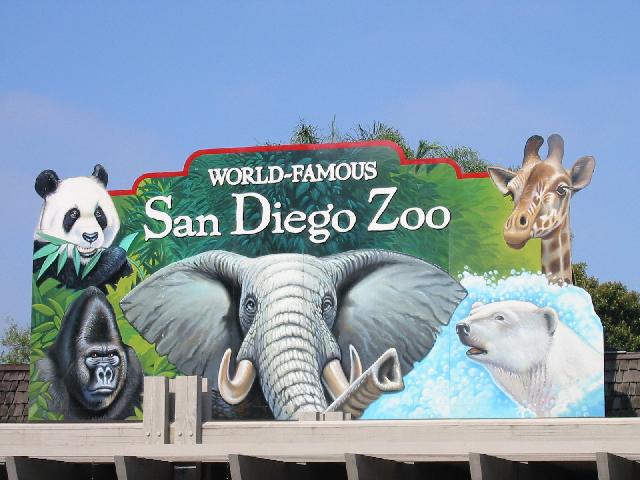 Moreover, San Diego zoo promotes the use of 'cageless' exhibits and open air attractions.  It is the sanctuary of 4000 animals and 880 different species that you can meet and see live.  Different creatures can be found, from elephants, jaguars to California condors.  But the 'must-see' of them all is the giant Panda family.
Contrary to people's knowledge, San Diego zoo also has amazing collection of different types of plants.  Further, the zoo offers a guided tour of the grounds, and skyfari aerial tram that allow visitors a bird's eye view of the facility.  The guests can also see animals like sea lions and wolves in the Amphitheatre.
Without a doubt, a zoo possesses more advantages than set backs.  It is an informative area for kids.  Besides that, it is a good place for families to spend their time together.  Plus, zoos make it possible for people to catch a glimpse of animals from different areas of the world in one place.